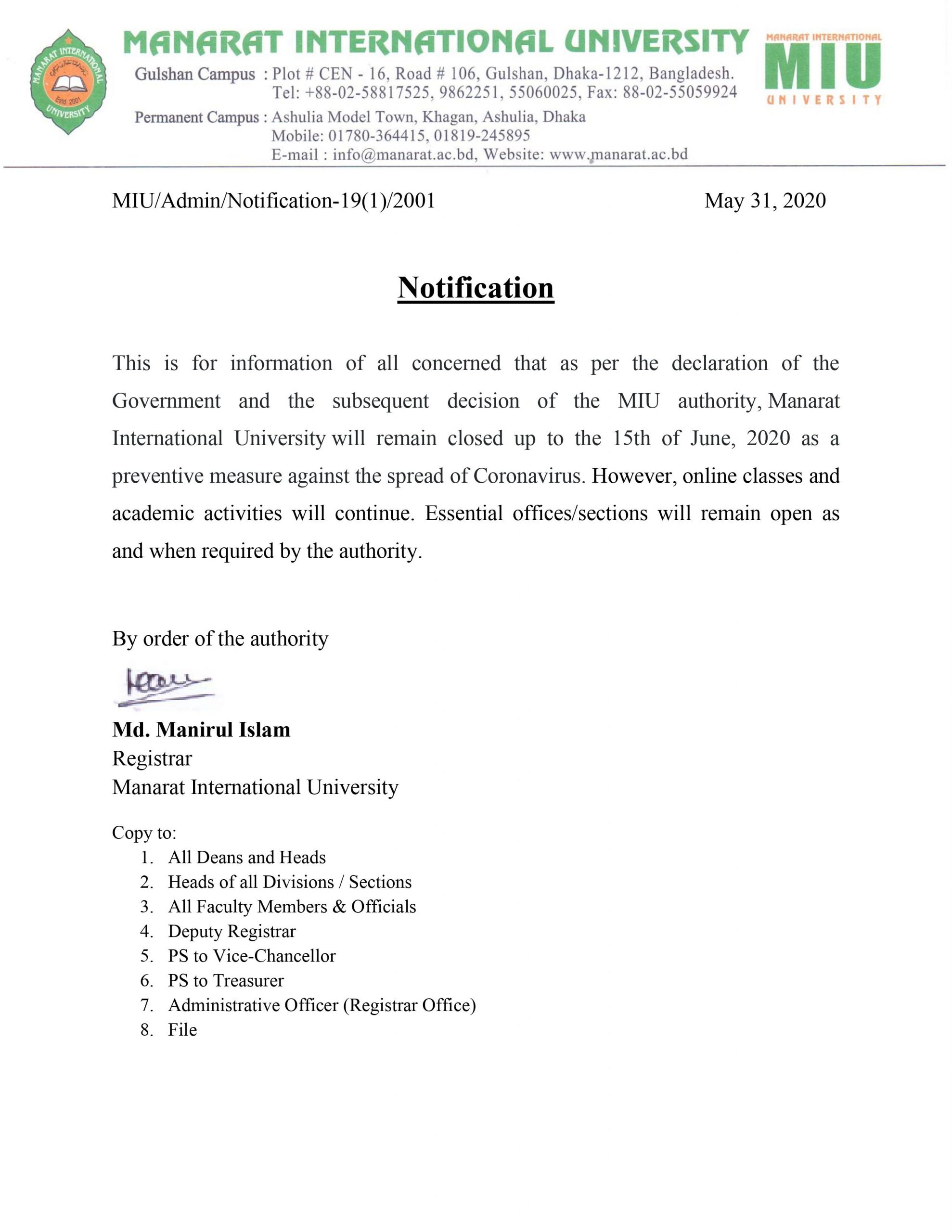 16 March 2020
MIU will be closed up to August 08, 2020
MIU will remain closed up to 15, 2020
This is for information of all concerned that following declaration of the government and subsequent decision of the MIU authority, Manarat International University will remain closed up to 15th June, 2020 as a preventive measures against corona virus. 
Students are advised to stay at home for their own safety and family.
The honorable Vice-Chancellor has instructed teachers to contact with the students and arrange to conduct classes online during the closing period of the university. 
Admission seekers at MIU are advised to contact the concerned admission officials through online, over phone or through e-mail for admission information and online admission.
However, during the video coordination meeting with the Department heads and Program
coordinators, honorable Vice - chancellor  has instructed that the teachers would continue 
to take online classes as per the MIU Academic calendar and essential offices/sections will remain open during this time as per the instruction by the authority.
Registrar, MIU